A delivery address is the postal address/addresses that you wish to send your direct mail, letter, or canvassing card test sends.
Go to the Admin tab from your BriefYourMarket.com platform and select 'delivery addresses'.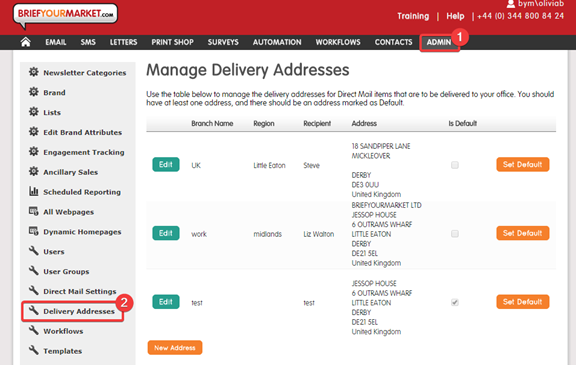 Select 'new address'.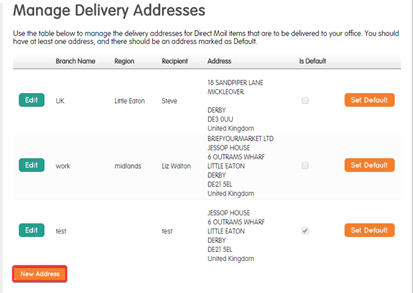 The highlighted sections (marked below) are compulsory fields – 'branch name' and 'recipient'.

To set the address, type in the postcode and select 'Lookup addresses by post code'.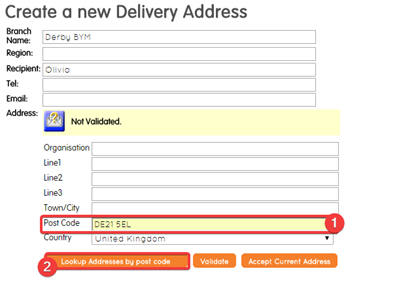 Select the address that applies to you.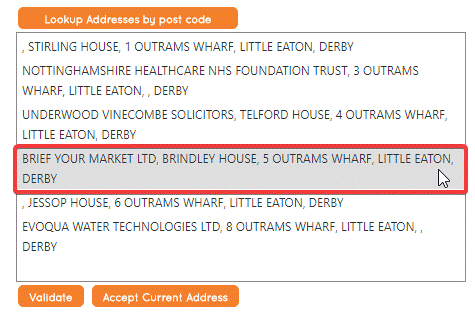 Click 'validate'. Without this step, you will not be able to send post to your chosen delivery address.
Once done, click 'save'.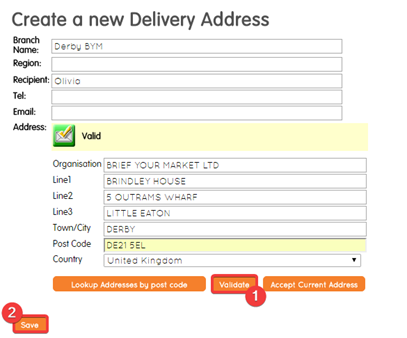 The address will then appear on the manage delivery addresses page.
To set it as a default address, click the 'set default' button.