Once you have created your Direct Mail Card/Letter, the next step would be to select your campaign recipients.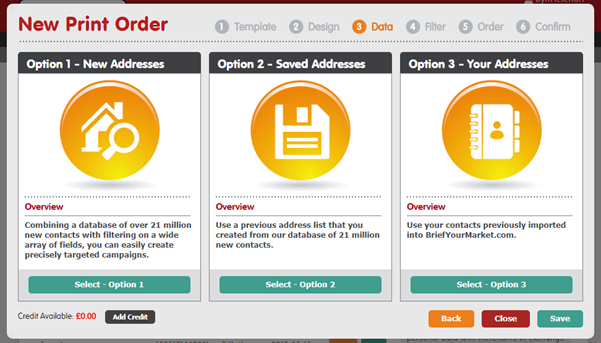 The options shown in the above image should appear on your screen.
Option 1 – New Addresses: This is third-party data, which is provided to you through BriefYourMarket.com by one of the top three data providers in the UK.
Option 2 – Saved Addresses: These are previously saved searched areas.
Option 3 – Your Addresses: This is your own contact data currently in your BriefYourMarket.com system.
For the purpose of this example, Option 1 will be selected.
A map will then appear with a number of fields available to refine your search criteria.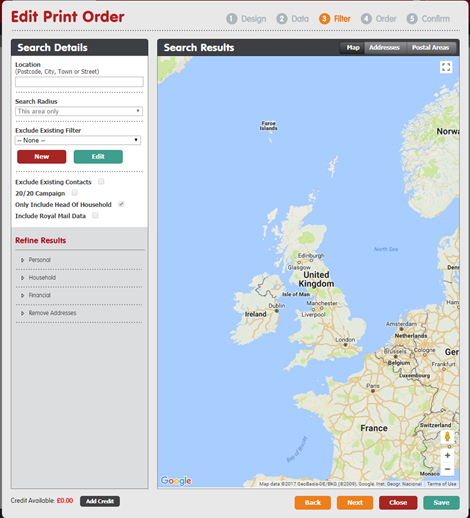 From here, either an address or a postcode can be typed into the location text box, whilst the search radius box beneath it will enable you to further refine your search area.
Please note: If you are aware of contacts within one of your already existing contact filters, you can exclude these using the drop-down option.
For the purpose of a 20/20 campaign, add a full property address into the location box and tick the 20/20 Campaign box, which – where possible – will generate a result of the first 20 houses either side of the mentioned property. It may not always be able to generate the full amount and this will depend on the data availability.
With your BriefYourMarket.com system, it is also possible to 'Draw a Search' for a specific area. In the example below, a postcode is inserted into the location box, but a specific area is mapped out using the 'Draw a Search' tool.
This map will display how many households are available in this area and will also provide an estimate cost based on the addresses found.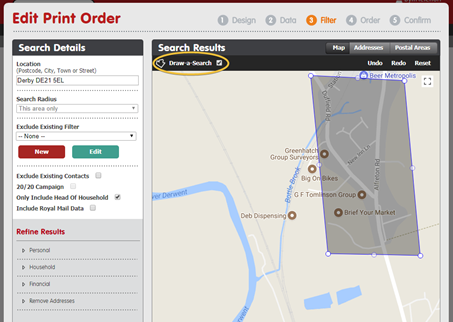 Search results can then be tailored by Personal, Household and Financial criteria.
By clicking 'edit' on each criteria, a drop-down list will be provided. Simply tick which boxes from this list you would like to use, and finish by selecting 'Apply Filter'.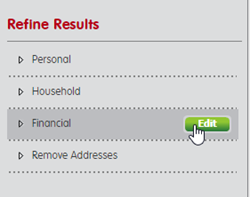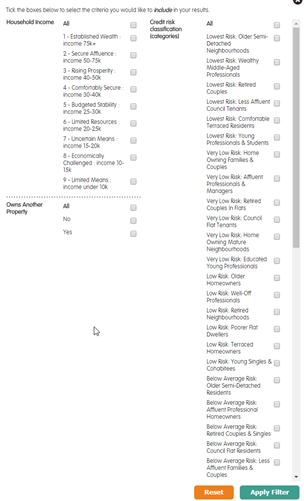 Addresses can also be removed in this section by selecting 'Remove Addresses' and selecting the street and/or house numbers that you would not like included.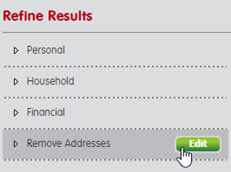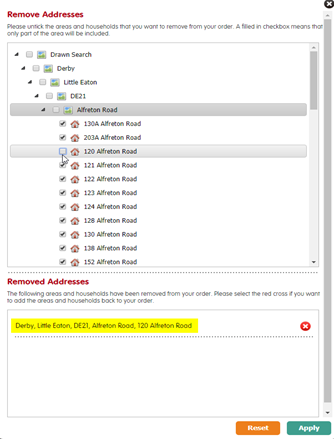 Once happy with the households selected, click on Next to move to the next stage.
This screen will provide you with an overview of your order. On the left, you will see the delivery details, and on the right, there will be a preview of the created card.
It is at this point where you can send yourself a test copy to your work address. This copy will arrive at the same time as the main order is received by your chosen recipients.
Please note: In order to send a test send, you will need to add a delivery address to your system and assign this to your user.
See our How to create and assign a Delivery Address guide here for further help.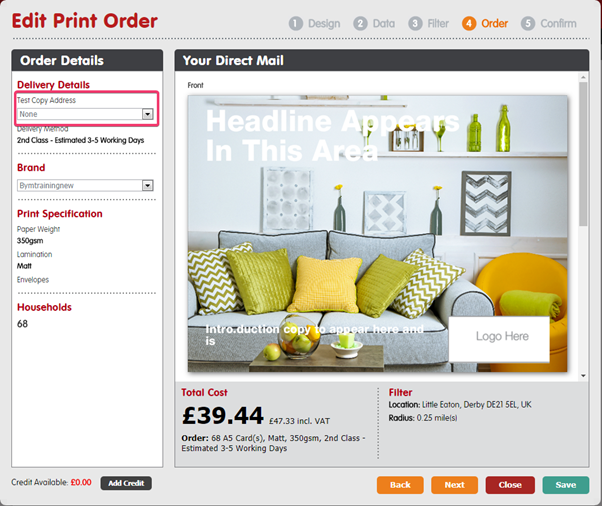 You will then have one final chance to review and confirm your order details. Once happy with your choices, select the 'Complete' button to send your card to be printed.