Following the latest system update, your BriefYourMarket.com system will enable you to delete, expire or forget a contact – this can be found from your system's 'Audience- All contacts' tab.
Type in the contacts email, first name or last name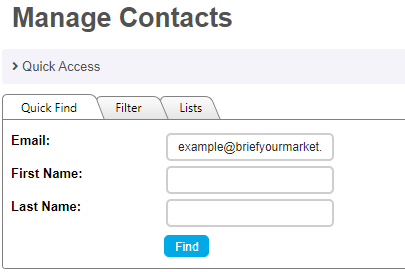 Or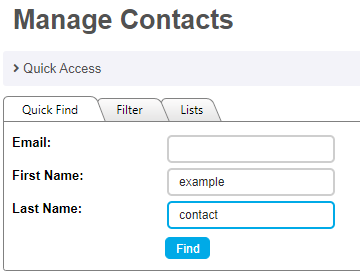 Once you have found the contact that you are looking for click the edit button on the left-hand side.

You can then choose to either delete, expire or forget the contact.


Deleting, expiring or forgetting a contact in your CRM system will not delete, expire or forget that contact in your BriefYourMarket.com system. These actions must be carried out in both systems separately.

DEFINITIONS OF DELETING, EXPIRING AND FORGETTING CONTACTS

Delete
When you delete a contact, you will lose all contactable information for the contact. Choosing to delete a contact gives your business more control of auditing your own data.

Forget
The forget function enables you to service a 'Right to be Forgotten' or 'Right to Erasure' request from a contact.
Please note: when a contact is 'forgotten', the data cannot be retrieved, and you will lose this contact indefinitely.

Expired
Expiring a contact enables you to remove a contact from your database. This can be used when you cannot assign a suitable lawful basis for processing a contact's data.

Expiring a contact in your BriefYourMarket.com system will create a data ID for the contact. The data ID contains no personally identifiable information and can be used to re-activate an expired contact within your BriefYourMarket.com system, if the contact's circumstances were to change in the future and they requested your services.

Please note: you will not be able to contact an expired contact.